Authors: Roberto O. Diaz Del Carpio, MD and John N. Mafi, MD, MPH
Roberto O. Diaz Del Carpio, MD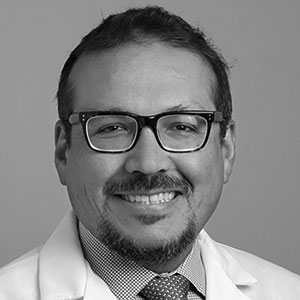 Dr. Roberto Diaz Del Carpio is a primary care physician specializing in both internal medicine and preventive medicine. He received his MD degree from the Universidad Catolica de Santa Maria in Arequipa, Peru, and graduated from the combined Internal Medicine-Preventive Medicine residency program (Primary Care Pathway) at the Jacobs School of Medicine and Biomedical Sciences in Buffalo, New York. During his residency, he completed his MPH in public health in health services administration and was involved in health services and outcomes research. Dr. Diaz Del Carpio's commitment to patient care and population health sparked his interest in system performance, quality improvement and patient safety. After his residency, he pursued further training in the science of improvement at the Centre for Quality Improvement and Patient Safety in Toronto, Canada. Currently, he works at Caremore Health, a highly integrated, patient-focused health delivery system, leading transformative, high-value healthcare in America.
John N. Mafi, MD, MPH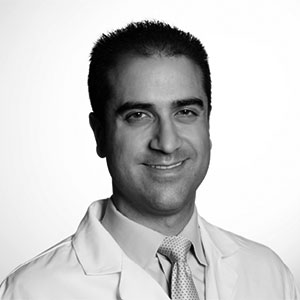 Dr. John Mafi is an assistant professor of medicine in the Division of General Internal Medicine and Health Services Research at the David Geffen School of Medicine at UCLA, where he also practices and teaches general medicine and primary care. He also serves as an Affiliated Natural Scientist in Health Policy at RAND Corporation. Dr. Mafi completed medical school at Case Western Reserve University and his internal medicine residency training in 2012 at Beth Israel Deaconess Medical Center, where he also served as Chief Medical Resident in 2013-2014. Dr. Mafi earned his MPH at the Harvard T.H. Chan School of Public Health in 2015, and most recently completed the Harvard Medical School Fellowship in General Internal Medicine and Primary Care at Beth Israel Deaconess Medical Center. His research focuses on quality and value measurement and how electronic health records can improve the value of care. He has led several national analyses assessing the epidemiological trends and predictors of harmful or low-value care. He has also studied the impact of electronic health record innovations, such as OpenNotes, an initiative where doctors invite their patients to read their visit notes online.
Last modified: Friday, 19 March 2021, 4:16 PM